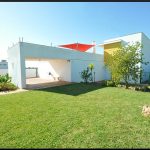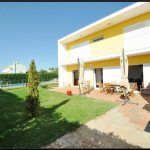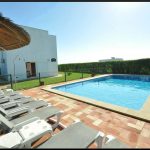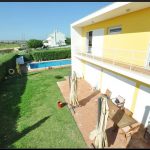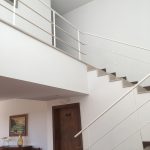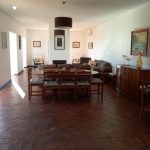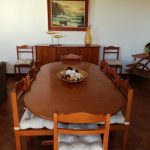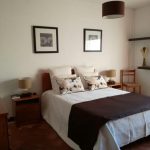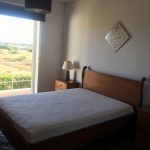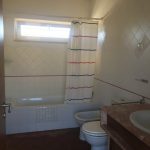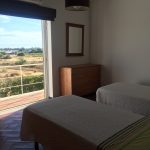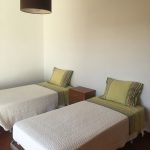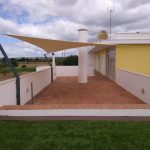 caix1

ID

212 m2

Area

3

Bedrooms

3

Bathrooms
This lovely 3 bedroom villa, located just next to the Salgados Beach, Golf and Spa offers a great opportunity to all seeking leisure, relaxation , family living or ROI.
The distinguished architectural features offer the villa a unique line that set it apart from other properties.
What does it offer:
The ground floor : with the entrance hall, living and dining room.
The kitchen connects to the outside BBQ area, making the walk from fridge to grill that much easier.
Guest WC in the additional hall towards the main bedroom ensuite.
The first floor presents 2 bedrooms, 1 bathroom, and a very spacious terrace to overlook the golf course, dunes and gaze into the sunset.
The outside will provide space for at least two vehicles with a partial carport, the garden surrounds the property which is fenced off, proving even more privacy towards the pool area.
The pool offers a surrounding terrace for sun loungers and sitting area.
Discover it for yourself and ask to schedule a visit.